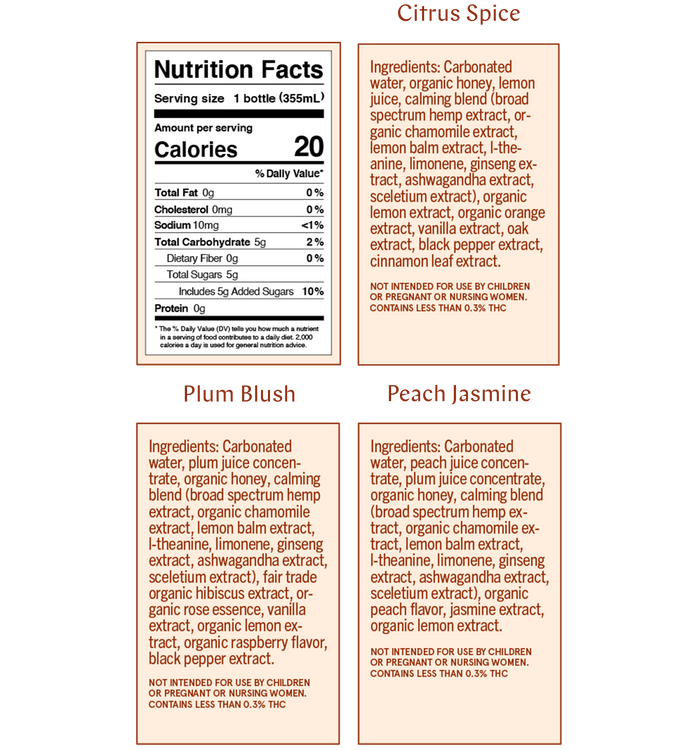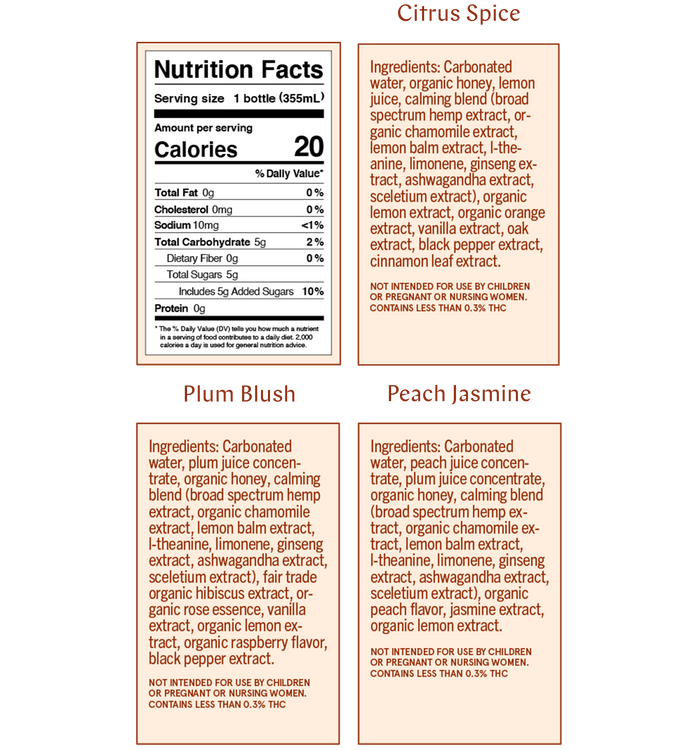 Hemp CBD
Hemp CBD is one of over 100 cannabinoids found in the hemp plant and is known for calming the mind. As a naturally occurring, biologically active compound derived from hemp, our broad spectrum hemp CBD helps calm the mind and balance the body.
Adaptogens
L-Theanine: An amino acid that boosts concentration, improves mood and cognitive performance and reduces mental and physical stress.

Sceletium Extract: Improves mood and cognitive function, while also helping to reduce stress.

Ginseng Extract: Helps your mind and body handle stress, promoting calmness and improved cognition.

Ashwagandha Extract: Eases stress by reducing the body's "fight or flight" response, supports the nervous system and helps as a sleep aid.
Herbs
Organic Chamomile Extract: Relaxes the mind and body and helps with sleep.

Lemon Balm Extract: Improves relaxation and relieves tension, restlessness and irritability.

Limonene: Reduces stress and improves mood.
When to drink Evening Blend
Reset at sunset. Our Evening Blend is a powerful combo of calming herbs, adaptogens and 25mg of broad spectrum hemp CBD. It's the perfect replacement for your evening glass of wine - for the nights when you want to give your liver a break or just do your mind and body some good after a long day. Like everything, it's all about balance, baby.
We've got you covered day + night